Little Stones: Award-Winning documentary screening October 20
We're excited about our next iZōsh Event on Friday, October 20, which is going to be a little different than past Events. Instead of having a speaker, we're hosting a screening of an award-winning documentary directed and produced by a past iZōsh keynote speaker.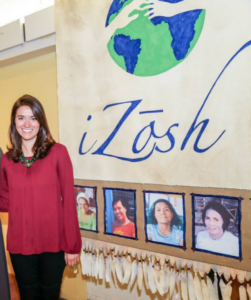 Some of you will remember hearing from EMMY® Award-winning filmmaker Sophia Kruz at the Spring iZōsh Event in 2015. Her film Little Stones at that time had the working title "Creating4Change." The documentary follows personal narratives of four women around the world using art to create positive change in their communities.
Little Stones follows Brazilian graffiti artist Panmela Castro, Senegalese rap-singer Sister Fa, Indian dance therapist Sohini Chakroborty, and fashion designer Anna Taylor as they use their art to combat violence against women and to empower women and girls globally.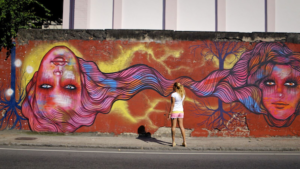 Filmed in Senegal, Kenya, Brazil, Germany, India, and the USA, Little Stones won Best Foreign Documentary at the Female Eye Film Festival, Best Documentary at the Vail Film Festival, and an Award of Excellence from the Impact Docs Awards. ​
And iZōsh attendees can do their own part to empower women globally: like past Events, we'll be funding microloans in real time to women — artists and otherwise — in extreme poverty around the world.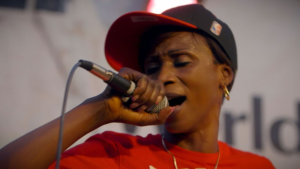 We hope you can join us Friday, October 20th from 7:00-9:30pm at Huron Hills Church.
PS – Like us on Facebook, and tell your friends you're going to the Event!