What is Kiva Credit?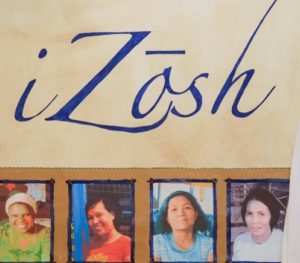 The March iZōsh Event will be here before we know it (March 16), but for those of you who can't wait that long for some goosebump-inducing good works, please plan on attending our next "Micro-Event" on February 27th!
As you know, iZōsh helps women in extreme poverty by funding their micro-loans, and these women are repaying their loans! When we loan money to women through Kiva, the loan repayments come back to iZosh in the form of "Kiva credit."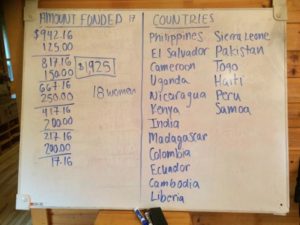 At first, the iZōsh Loan Officers donated the credit back to Kiva to cover administrative costs. But as more and more women began making repayments, and the Kiva credit began to significantly grow, the iZōsh Leadership Team decided to use that money to fund even more micro-loans to women in extreme poverty. And now THOSE women are starting to make repayments on THEIR loan, so the Kiva credit keeps growing and growing!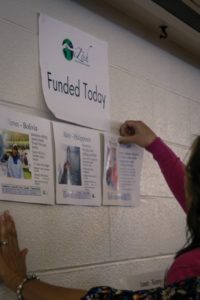 Last summer iZōsh hosted two "Micro-Events" with the specific purpose of re-loaning Kiva credit to new women. We also added Kiva credit to the amount that was given at last October's Event. In fact, in 2017 we used $4,825 in Kiva credit to fund micro-loans to 33 women!This is the multiplying power of microfinance, and it means that the funds we used to make loans years ago are continuing to change women's lives!
iZōsh currently has more than $4,000 in Kiva credit! We can't wait until March; we want to loan the money now! So please join us on February 27th for yet another Micro-Event. And whether you can attend or not, please choose a woman on Kiva to fund. Simply reply to this email, and/or leave a comment on the Event on our Facebook page, and let us know which entrepreneur you'd like to see some of our Kiva credit go to.