iZōsh Official Launch Event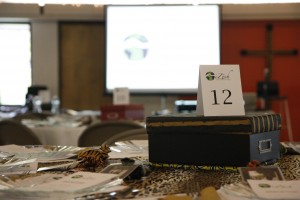 On May 12, 2012, 93 women of all ages gathered together for the official launch of a new ministry, iZōsh: Women Investing in Women. Together we learned about the realities of the majority of women today, struggling to feed, educate and care for themselves, their families and their community. Our guest speaker, Ravi Rao, a regional manager for World Vision, spoke on "Powerlessness: the effect of poverty & why micro-finance is life changing". He enlightened us to the realities of those in extreme poverty and the ways in which micro-financing is instrumental to their empowerment.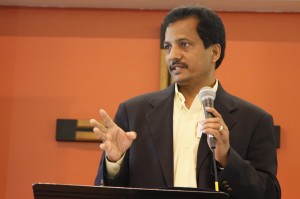 Here are some of the perspectives he shared:
1.25 billion people subsist on less than $1 per day and 2.8 billion on less than $2 per day;
under-5 mortality is 126 per 1,000 in low income countries and 6 per 1,000 in high income countries;
real living standards in the USA 200 years ago were greater than many African countries today.
In addition to the overt benefits of micro-finance, some of the indirect benefits include enough income to pay for health and nutrition, basic education for children, empowerment to gain freedom from exploitation, and community empowerment to reverse the vicious cycle of poverty.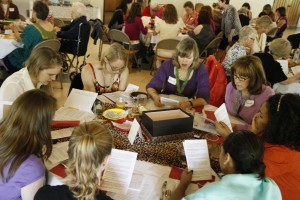 Also, during the meeting, a few members showed an example of what a typical iZōsh meeting would look like, presenting potential women to finance from various places around the globe. Then, in real time, we donated $100 to Indira from Kyrgzstan so that she might be able to purchase more goats for her business, and $100 to Rebecca from Ghana for a bigger refrigerator for her market shop. The morning was a huge success and, already, we have received 45 committed pledges allowing us to loan $3168 during each of our three meetings in the upcoming year, for a total of $9505. [slideshow] SAVE THE DATE: Our first iZōsh meeting will be Friday, October 19th at Huron Hills Church at 7:00 p.m. We hope you can make it!