A book review by Katie Glupker, Chair of the iZōsh Ann Arbor Chapter. Katie discovered this unique novel, The Girl With the Louding Voice by Abi Daré (2020), when it was featured as the April 2020 Opportunity International Book Club pick of the month.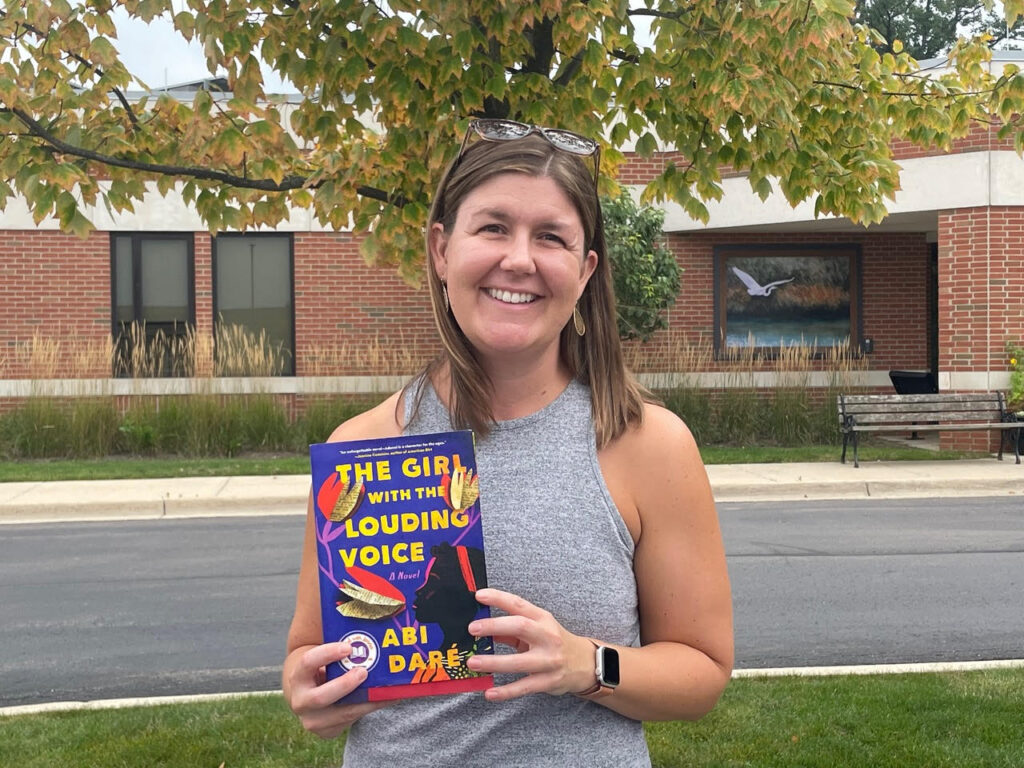 I didn't read The Girl With the Louding Voice when I first bought it. In fact, it sat on my shelf until I loaned it to a friend in a pandemic book exchange. My friend liked the novel so much she passed it on to other readers. Months later I decided to ask for my book back. I'm so glad I did!
Set in Nigeria, The Girl With the Louding Voice (TGWTLV) tells the story of a young girl named Adunni living in a rural village with her father and two brothers. Adunni and her family are so poor that daily meals are not a given. She decides that with her "louding voice" she wants to honor her deceased mother's wishes and get an education. It is heartbreaking to read the sections that describe the limited choices available to Adunni when there is no money for school.
Adunni's life takes a turn for the worse when she is trafficked, finding herself as a domestic slave to a wealthy Lagos businesswoman called 'Big Madam.' As I learn more about African megacities and seek to dismantle the "single story" I received as a white North American, I benefit from reminders that the full economic spectrum exists in places like Nigeria. There is wealth alongside poverty.
It's easy to see iZōsh International and microfinance connections to the fictional world of TGWTLV. For example, Big Madam grew her textile business from scratch without a microloan – but the book doesn't indicate that one was ever available to her. Adunni learns of a scholarship available to five Nigerian girls per year. In real life, Opportunity International, an iZōsh International partner, provides Lending for Education. If a school loan had been available to Adunni, her life may have looked very different.
Adunni has two champions in the book. One is an upper-class Nigerian neighbor who is alarmed to realize that, just a few houses down the road, Adunni is enslaved and abused. The other is the Ghanaian house manager who protects Adunni as if she were his own daughter. Even in the worst circumstances, there are people willing to advocate for good.
I recommend this book to anyone wanting a challenging but hopeful read. I think you'll be inspired by Adunni and her gumption! And I hope you are also inspired by the champions who took action in Adunni's life.