Updates on Past iZosh Loan Recipients
Mark your calendars! Our next iZōsh event is just four weeks away, on Friday, October 21 at 7pm. We'll gather to learn from filmmaker Allison Shigo, who co-founded a non-profit in Ethiopia to eliminate fistula and empower former fistula patients. In addition, we'll be giving microloans in real time to women in extreme poverty across the globe.
To date, iZōsh has collected and loaned out $118,680 to 277 women entrepreneurs working to lift themselves out of extreme poverty. Periodically we get updates on some of our loan recipients: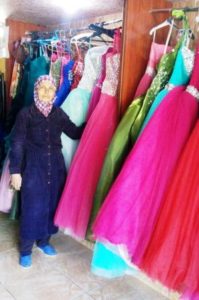 Nejmeh from Jordan runs a clothing store. iZōsh funded her loan at our April, 2016 Event. She's been able to make regular payments, and has repaid 33% of the loan.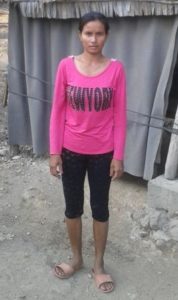 Yen from Cambodia was another loan recipient from last April's Event. She used the money from the loan to purchase one hectare of farmland for her rice-growing business. Kiva tells us: "In the future, she hopes to expand her business, to renovate her house, and help her children to attend school. She has been happy with her decision and is grateful for the ability to better support her family."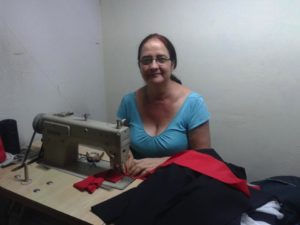 iZōsh funded a loan to Gloria Helena from Colombia at our March, 2014 Event. Gloria has a business sewing and selling clothing. Just last month, she was able to repay the loan in full. Kiva's Field Partner, Interactuar, sent us this message: "Interactuar wants to give its deep appreciation to all the lenders for supporting to this noble cause that is to give to the most vulnerable people resources to start businesses and move forward in their lives."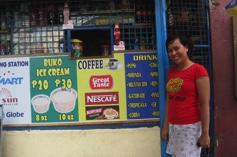 At the Event in October, 2014, iZōsh members chose to fund a loan for Janeth in the Philippines, to help with her general store. Opportunity International reports: "Janeth has worked closely with Opportunity International, borrowing and paying back nine loans to date. Janeth hopes that her expanded inventory will help her grow her business and save enough money to send her children to college."
Please plan to join us on October 21 – and bring your girlfriends! – as we make an impact on even more women's lives. We're looking forward to gathering, learning, giving, and celebrating the joy of empowering women!