Delivering Joy: Healthy Mothers, Healthy Babies, Healthy Communities
Please join us next Friday October 21st as iZōsh welcomes Allison Shigo as our featured speaker. Ms. Shigo received an Emmy Award for her work on A Walk to Beautiful, winner of the International Documentary Association award for Best Feature Documentary 2007. A Walk to Beautiful screened at over 25 film festivals worldwide, won several audience choice awards, and was theatrically released in New York, Los Angeles, and San Francisco.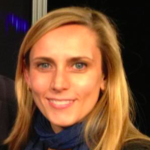 For the DVD release of A Walk to Beautiful, she created and co-produced Fistula Worldwide, Three Years Later. She created and led that film's outreach campaign, working side-by-side with the world's leading fistula related international organizations in an effort to raise awareness of the issue of obstetric fistula and to galvanize change.
In 2009, Allison co-founded Healing Hands of Joy (HHOJ), a non-profit working in Ethiopia to empower former fistula patients and eliminate fistula. Working with a team of Ethiopian advisors she developed the innovative Safe Motherhood Ambassador Training program to provide reintegration and rehabilitation services to fistula survivors. The only fistula prevention and social reintegration program in Ethiopia, the Ambassador program provides maternal health education, income-generating skills training, micro-loans, and counseling.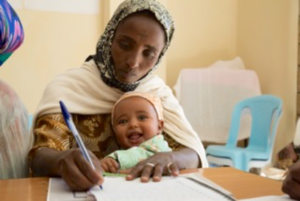 To date, more than 700 fistula survivors have graduated as Safe Motherhood Ambassadors, serving as advocates for safe delivery in their communities to prevent fistula.
More recently, in 2014 Allison teamed up with actress/singer/advocate Natalie Imbruglia and Virgin Unite on an untitled documentary about obstetric fistula. In 2015, Allison Executive Produced the documentary Ending Fistula in Ethiopia in association with World Vision.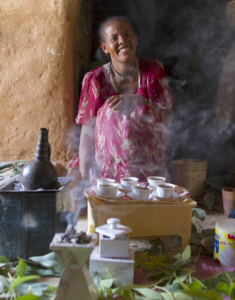 We're looking forward to hearing Ms. Shigo speak about her experiences in "Delivering Joy in Ethiopia: Healthy Mothers, Healthy Babies, Healthy Communities."
For the table discussion portion of Friday's Event, Allison has provided "Tsehay's story." The story will be read aloud at the Event, but we encourage you to view the gorgeous photographs and read this thought-provoking piece ahead of time.