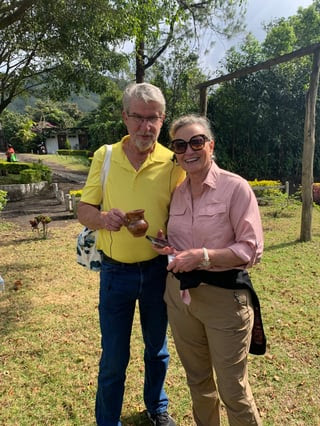 Georgia McCoy, a member of the World Vision National Leadership Council and the Strong Women Strong World Council, shares her observations from a recent vision trip to see World Vision's economic empowerment work. Georgia's reflection was shared in a recent issue of the Strong Women Strong World newsletter and is being re-posted with permission from World Vision.
From its inception, iZōsh International has been blessed to work alongside World Vision to bring about economic empowerment for women across the world! How does iZōsh International work with World Vision? iZōsh Chapters can use World Vision's microfinance network, called VisionFund, to grant microloans to women. Additionally, two talented World Vision staff are active iZōsh International Visionary Board members helping to shape and guide the organization.
---
Guatemala is the "before" World Vision. Honduras is the "after."
The landscape flying into Guatemala City was lush, beautiful, and green. There was a patchwork of coffee beans drying in the sun. December through March is coffee harvesting season.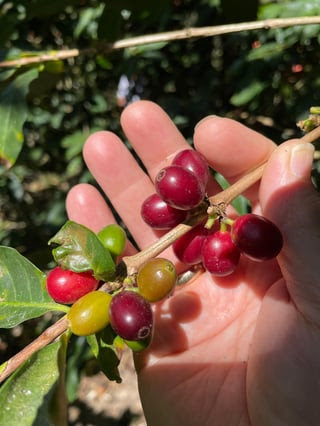 Since the season is short, everyone participates in the harvest to support the family all year. School children work alongside their parents picking coffee. They miss school. They miss playing with friends. They miss childhood.
Mayan women in Santa Catarina Ithacan, a very small village in the mountains, weave beautiful fabrics when not picking coffee. Due to the remoteness of their village, they sell their goods to middlemen, earning much less than they could in large markets.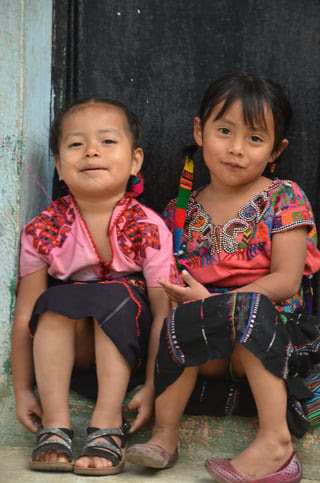 Mothers in Guatemala want the best for their children. They want their children to be happy, healthy, and have a future filled with hope and opportunity. They want them to be better off than they are—and to stay in Guatemala.
Since World Vision's arrival in Honduras, communities have seen they can work together to improve crop production, create jobs and business opportunities, and improve their communities.
In San Miguelito, Honduras, nineteen women working with World Vision have formed a savings group. Rosa, their leader, said, "Through World Vision, we have learned to value ourselves. In the past, men were the only heads of household. Now women are involved in making decisions." The group's vision is to open a supply store.
Only miles away, a different savings group has already opened a supply store. Their leader said that through World Vision they "… received training in gender equality, child protection, family finances, education, and parenting." The group has also built a greenhouse, a nursery, and even created a company to supply water to homes and crops. This is a rarity in a country void of rural infrastructure.
THRIVE (World Vision's economic empowerment approach) has been essential in training farmers about crop and business management, social responsibility, client relations, and business diversification. The businesses are thriving and providing jobs. And the group members have offered to mentor the women in San Miguelito and share lessons learned with folks in Guatemala.
Honduras is where Guatemala will be in four to five years. There is a new future awaiting their young people so they will not have to leave the country.