Join us Friday, May 2nd for an evening with Vicki Escarra, Chief Executive Officer of Opportunity International and a live Skype conversation with Carly Fiorina, Opportunity International's Global Ambassador. Our evening will include a joint presentation from Vicki and Carly, followed by a Question & Answer session with Vicki, in addition to granting loans to women in extreme poverty, learning and enjoying an evening together.
We anticipate this event to be extremely popular. To reserve your spot for you and your friends, register here.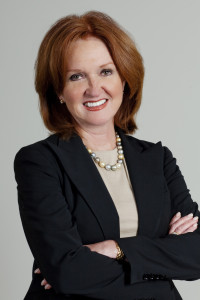 Vicki Escarra joined Opportunity International (OI) in 2012. In her role as CEO, she's setting strategic priorities, building and maintaining relationships with global partners and leading OI's work in empowering women around the globe! Through partnerships with a variety of corporations and institutions, she is leading the charge to create 20 million jobs by 2020! Before joining OI, Escarra was president and CEO of Feeding America, which is the largest U.S. domestic hunger relief organization. She also spent nearly 30 years at Delta Airlines, where Escarra rose through the ranks to become chief marketing officer. Escarra was one of the highest ranking women in the aviation industry during her time with Delta.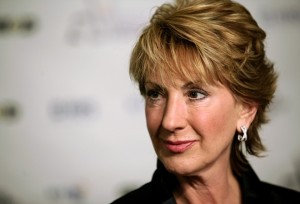 Carly Fiorina launched "The One Woman Initiative" in 2008 with then Secretary of State Condoleeza Rice and USAID. The goal of this initiative is to empower individual women around the globe, and those in their circle of influence. This initiative has supported development projects in India, Pakistan, Egypt, Azerbaijan and the Philippines. Fiorina joined OI to serve as Global Ambassador in February of 2013. Their vision for the future is as follows: "Together, we hope to engage women in the United States to serve as passionate advocates to address the needs and expand the choices of women in developing countries." Fiorina was the CEO of Hewlett-Packard from 1999-2005, and as been considered one of the most powerful women in business. In addition to her work with OI, Fiorina is also the chairperson of Good360, a nonprofit which helps companies donate excess merchandise to domestic and international charities.
We hope you'll be able to join us on Friday, May 2nd at 7pm at Huron Hills North when we gather with two of Opportunity International's most powerful women and do our part to meet the needs and expand the choices of women around the world through iZōsh. Remember to REGISTER and INVITE YOUR FRIENDS!