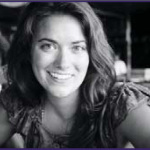 Sophia Kruz
"The Role of Art in Global Women's Empowerment"
March 20, 2015 from 7:00 – 9:00 p. m.
Huron Hills North
3150 Glazier Way, Ann Arbor, MI
What is iZōsh?
iZōsh: Women Investing in Women was founded by a small group of women at Huron Hills Church who were inspired to make a difference by the book, Half the Sky.
The name iZōsh comes from the Ethiopian language Amharic. It is a word that means many things, but can be explained as "compassionate support of a woman".
iZōsh is dedicated to the economic empowerment of women globally who are living in extreme poverty. By giving micro loans to these women we help them to lift themselves out of extreme poverty and reduce the risk of oppression and exploitation in their lives.
This is how it works:
We all invite friends to attend three meetings a year and pledge a self-determined contribution per meeting.
Each meeting will allow members and visitors to connect and learn more about the needs of women in extreme poverty.
All members vote on which recipient(s) the money should go to that day.
We celebrate together as the gift goes out that day.
It is really that simple. We will learn about the harsh reality of life for many women in our world today, take action in response to help this injustice, and celebrate the hope we will be giving to someone. It's women investing in women, devoted to improving lives!