Please join us on Friday April 22nd as iZōsh welcomes Christine Chan Downer as our featured speaker. We have the rare opportunity to hear from a world changer with Ann Arbor roots. With undergraduate degrees in Political Science and Asian Studies from the University of Michigan, and a graduate degree from U of M's Gerald R. Ford School of Public Policy, Ms. Downer was uniquely prepared to merge education, experience, and passion in her work combating human trafficking in Southeast Asia.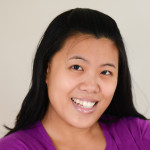 Ms. Downer has worked with several high profile government and non-government agencies and offices.
Currently Ms. Downer serves as a Consultant to International Justice Mission. Join us April 22nd to hear stories from her travels to Asia. Christine and her husband (also a U of M grad) live in Northern Virginia with their two children. Ms. Downer serves as co-leader of her local church's refugee ministry, which has allowed her family to meet refugees from all over the world resettling in the metro-D.C. area. Christine and her family enjoy return trips to Ann Arbor to visit old friends, spend a small fortune at Zingerman's, and cheer on their beloved Michigan football team at the Big House.
We're looking forward to hearing Ms. Downer speak.